New edition of the RIDI price list - LED edition
07/13/2016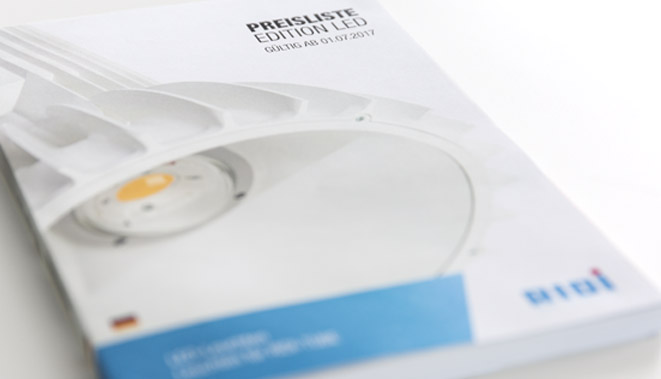 The new RIDI price list - LED edition contains more than 4,000 items for your lighting planning, and is the reference work for the current RIDI LED luminaries as well as RIDI-TUBE luminaires.
- Over 4,000 items - LED only!
- High-quality LED luminaires made by RIDI
- Three- to five-year guarantee
- Ten-year guarantee for replacement with equivalent product
Since we have our own LED assembly lines, we can keep pace with the constantly changing requirements for lighting technology and design.
RIDI luminaires and RIDI-TUBES create a total package that will impress you for years with its design, quality, efficiency and sustainability.
Our highly efficient RIDI-TUBES are easily and quickly replaceable. Just like our LED module, they promise a high light output as well as excellent light quality and colour consistency in combination with the high level of quality for which RIDI is known.
Order your printed copy now under 'Service/Catalogues' (available from 11 July 2017), or download the RIDI price list - LED edition here directly as a PDF.


This object is already on the Wish list