Light Management via app
05/16/2019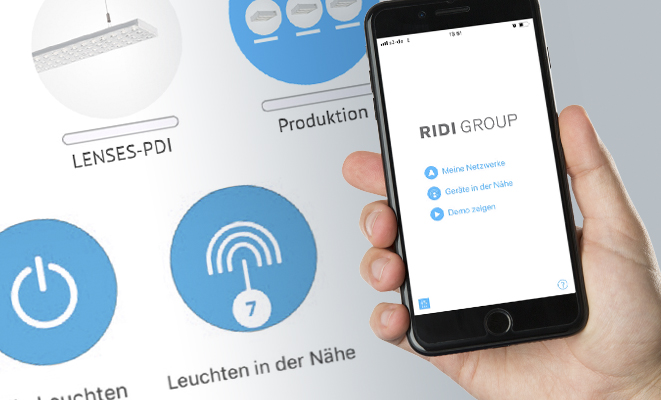 RIDI Smart Control allows you to control LED luminaires using an intuitive, highly visual user interface with the
utmost simplicity using a smartphone or tablet.
The Casambi app using Bluetooth to control luminaires turns lighting into a whole new experience and can be used with practically any RIDI, Spectral and li:fy LED light fittings and luminaires.
A small module integrated in the light fitting offers scope for simple, handy operation from your smart phone or tablet. The installation process is simplicity itself: No new wiring, gateways or networks are required.
Light fittings plugged into the mains are detected without the need for any further configuration, and simply linked to the mobile terminal.
Benefits:
· Intuitive operation
· Easy to configure
· Timer functions (events can be set to occur after a certain time)
· Light scenes and animations
· Compatible with most smartphones and tablets
· Free app (on iOS and Android)
https://itunes.apple.com/app/casambi/id731859317
https://play.google.com/store/apps/details?id=casambi.ambi
This object is already on the Wish list