Current subsidy schemes operating in Germany
Local community directive offers expanded funding opportunities
The initiative of the Federal Ministry of the Environment, Nature Conservation, Building and Nuclear Safety (BMUB) launched a new application window with expanded potentials as part of the national climate protection initiative:
As in previous years, the funding programme is directed at local authorities as well as social or cultural facilities. New: Businesses and companies with local authority participation of at least 25% are likewise eligible to apply.
And for the first time, sports associations can also make applications for the local community directive.
Take advantage of a capital investment subsidy of up to 25% for renewing your interior and hall lighting.
For day-care centres, schools, child welfare facilities, sports venues and indoor swimming pools, the subsidy is as high as 30%.
The programme supports investment measures which lead to a sustainable reduction of greenhouse gas emissions. The subsidy applies for the installation of high efficiency LED lighting, open and closed loop control technology (light management systems) with a CO2 emission reduction of at least 50% over the old system.
In economic terms, this means:
Your share of the investment costs is reduced to as little as 75 %.
The annual fuel bill for your lighting system is halved because at least 50% of less energy is used than with your previous system.
Time windows for submitting your application:
1st January to 31th March
1st July to 30th September
(Duration until 31 December 2022)
We will be pleased to advise you and support you in preparing your application. Our employees are available and will be pleased to help on +49 74 77 / 872-500 or by email: bmu.foerderungnoSpamPlease@ridi.de
NEW: V.2 Form indoor and hall lighting via KRL Online
This could also be interesting for you!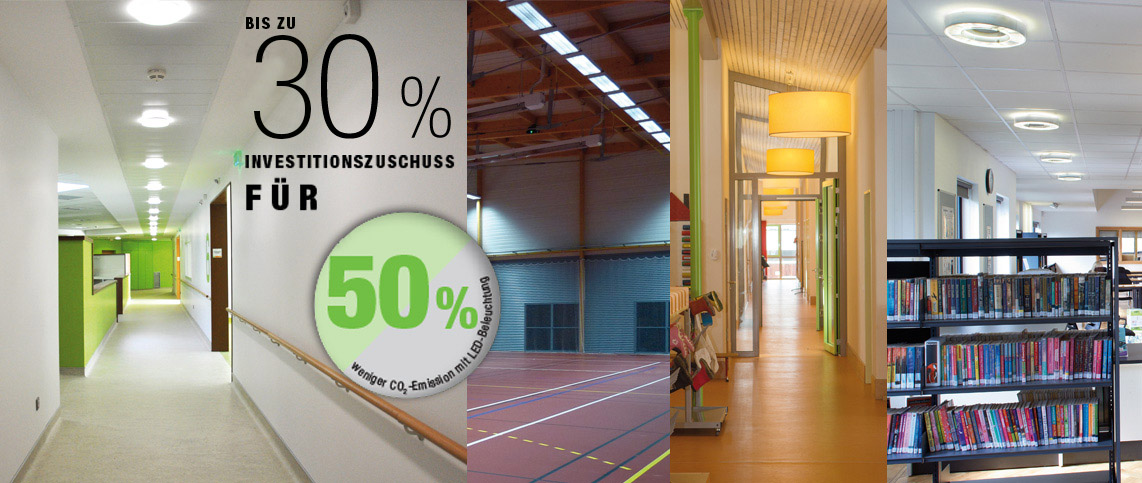 This object is already on the Wish list