H-LINE - the profile with two separate light compartments
H-LINE is one of the most versatile profiles within the RIDI linear luminaire systems. The two separate light compartments, up and down, create numerous combination potentials for freely designing lighting scenarios. The positioning of the electrical components within the profile – no additional baldachin to disrupt the clear lines of the luminaire - offers a huge benefit.
The convertible H-LINE profile also features the flexible length adjustment to the room and the flexible design of the individual light compartments. Numerous optical controllers, reflector units, spotlight modules and covers are available.
The suspended H-LINE profile with indirect light is perfect for lightening up dark corners of the room or for integrating floating ceiling panels into the inner architecture. Plenty of light hits the work surfaces and the indirect portion ensures adequate contrast. Variants with opal covers, parabolic louvres or asymmetrical reflectors can be combined within one luminaire.
The luminaires can be fitted with T16 illuminants, efficient RIDI LED linear modules or replaceable RIDI-TUBES.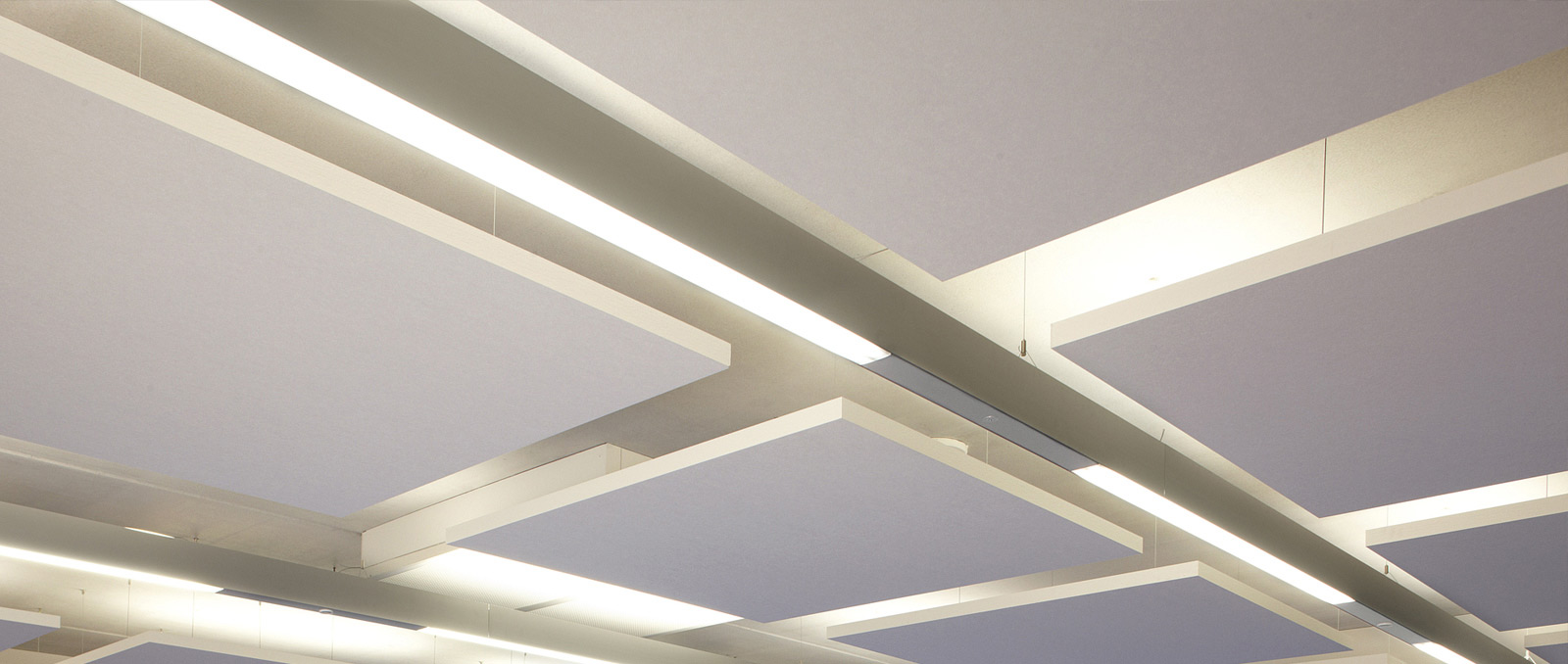 The H-LINE luminaire system for endless light lines
The H-LINE light channel is an extremely flexible luminaire system and can be integrated as a single luminaire or as a through-wired light channel. The H-LINE gear tray can be combined with numerous optical controllers and covers.
One profile for LED and T16 illuminants
RIDI LED module
H-LINE for LED modules is a rectangular LED light channel, which is fitted with RIDI LED modules with extruded lenses and covers made from UV-resistant PMMA. The RIDI LED linear module with mid-power LEDs ensures the very highest level of efficiency, with SELV-compliant operation and has pressed on full-surface contact with the aluminium profile for optimum heat dissipation.
RIDI-TUBE
H-LINE for RIDI-TUBE LED luminaires is a rectangular LED light channel, which is fitted with the RIDI-TUBE LED illuminant. This illuminant is highly-efficient, even in continuous operation, and can be replaced with ease thanks to a a socket/base system. RIDI therefore guarantees not only a long service life of the luminaire but also promotes our responsibility towards the environment.
T16 illuminant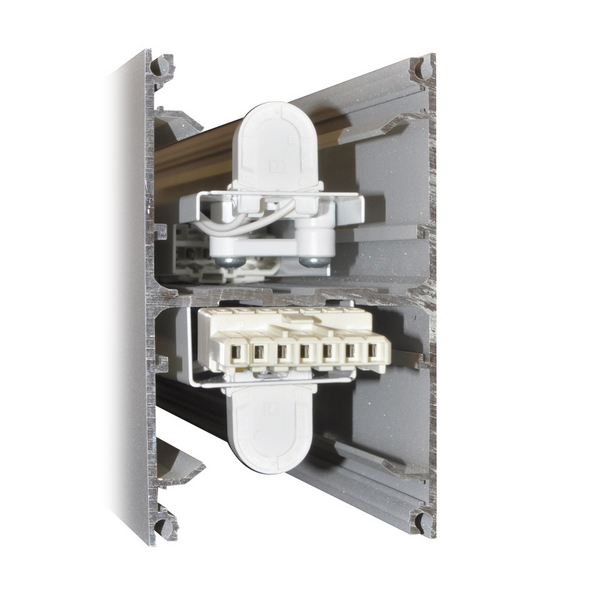 H-LINE for T16 is a rectangular light channel for the T16 illuminant. The slim shape of this luminaire continues to realise modern and contemporary lighting solutions.
H-LINE: Two separate light compartments + separate through wiring = countless combination potentials
Light line
The RIDI H-LINE light channel can create endless light lines. Ideal for large rooms, corridors, public areas and wherever light needs to provide a glare-free, light atmosphere. Also creates a trendsetting function for accentuating the architecture.
Construct
H-LINE can easily form constructs using L-, T- or X-shaped connecting elements. And this convertible profile also allows customised mitre angles to be integrated into the plan. Constructs can be used to create pools of light in the room or connect them together.
Optical deflector
H-LINE can bring light in all directions and angles of the room. The direct and indirect light emission from the profile can be flexible enhanced with spotlights, optical controllers and reflectors. Ideal for shops or object illumination, and for every challenging individual light solution in the room.
Suspended: Standard or design
Invisible pendulum suspension
The cable pendant is split into a trapezoid above the light channel in order to guarantee optimum alignment of the system. The suspended arrangement itself is achieved on both sides using small spheres, which are pushed into the profile.
Pendulum suspension lateral on the housing
The cable pendant is split into a trapezoid above the light channel in order to guarantee optimum alignment of the system. The suspended arrangement itself is achieved by cylinders bolted on the side of the profile (Design: Dipl.-Ing. (FH) Bernhard Schicho). This kind of suspended arrangement lends the system a special design feature.
The H-LINE modular system
The H-LINE light channel is a completely variable system. It can be integrated into the architecture or be realised as an individual lighting solution in the room.
Narrow, rectangular light channel
Cross-section of 69 mm wide x 114 mm high
Two separate light compartments with separate through wiring
1, 2 or 3-length version available
Integrated through-wiring as standard


Gear tray can be inserted at any position
The gear tray type and number of light units can be varied in the upper as well as the lower light compartment
Various inserts can be combined within one light channel
Various luminaire inserts and conductor rails
Numerous optical controllers and reflector units
Mounting of spotlight via conductor rails
Formation of luminaire constructs with connecting elements
Possible to create individual designs (mitre angle, lengths)
Optionally with RIDI Smart Control, the light control via an app
Application
H-LINE is the perfect light channel for shops, presentation areas, offices and prestigious premises. Thanks to its two separate light compartments and the combination with numerous optical controllers, reflectors and spotlights, the H-LINE provides the optimal light solution for practically all illumination applications.

Quality
Effective RIDI quality management ensures that H-LINE illuminants leave the premises only when all product requirements are met, and so the customer receives a "Quality made by RIDI" product. All production steps are carefully monitored and each product is checked for functionality.

Advice
Do you have any questions on H-LINE?
We can provide one-to-one advice any time, so we can develop the best solution for your project together. Find your contact person or get in touch with us directly.
This object is already on the Wish list