With the RIDI LINIA configurator, you can create your very own, individual RIDI LINIA configuration in seconds. With just a few clicks, you specify your light strips, add products, and create the configuration. The configurator has been optimized for the screen size of common tablets (and larger).
To help you get started, we have created a step-by-step guide for you on this page.
If you have any further problems or questions, please feel free to contact us at lichtbandkonfiguratornoSpamPlease@ridi.de.
Add modules
First select a primary module and then add as many optional modules as you like.
Product filter
If necessary, use the product filter to narrow down the product selection. An article number search is also possible.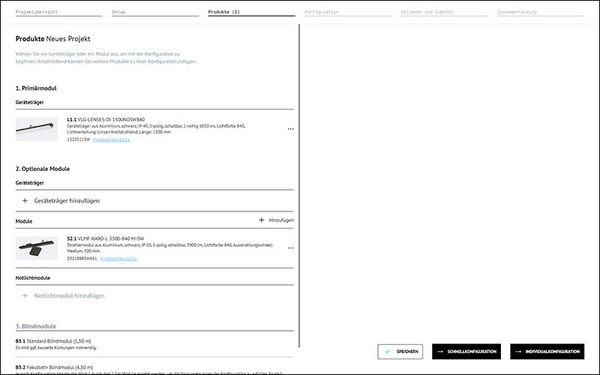 Choose configuration type
Choose between a quick and an individual configuration.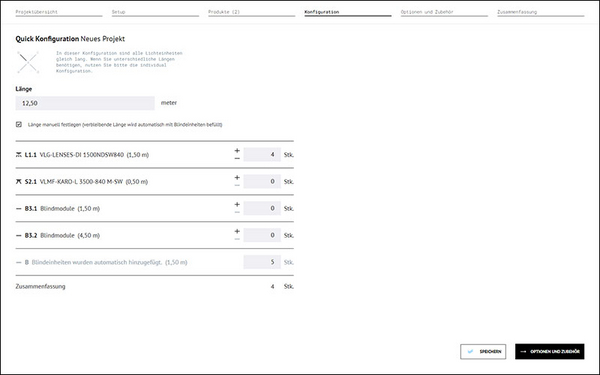 Quick configuration
Either specify the length and the number of devices and let the configurator calculate the number of dummy units automatically, or specify both the number of modules and the number of dummy units and let the configurator calculate the length.
Select segments
First select the segment of the construct that you want to configure. Subsequently, you can choose whether a configuration of another segment should be transferred to it or whether you want to create a new configuration.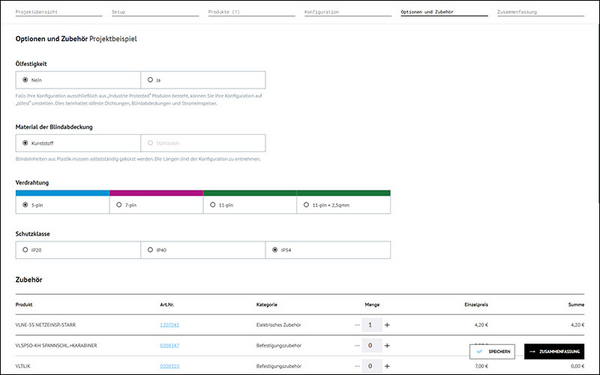 Options & Accessories
Depending on the configuration, various options and accessories are available, which you can switch on and off as you wish, or add to your configuration.
Summary
A complete parts list with the most important key data of your configuration is available. You can print this or save it as a PDF.
This object is already on the Wish list