Illumination for industrial facilities and warehouses
Good light is a huge productivity factor, one which plays a key role for the work done by people. More than 80 percent of information is gathered by the eyes. This means, those who have optimum visual conditions as they work will be more productive and focused, produce work of higher quality and with less mistakes. Good light also has a positive effect on well-being and, of course, health. Depending on workplace and the activity, the light has to make the visual task easier.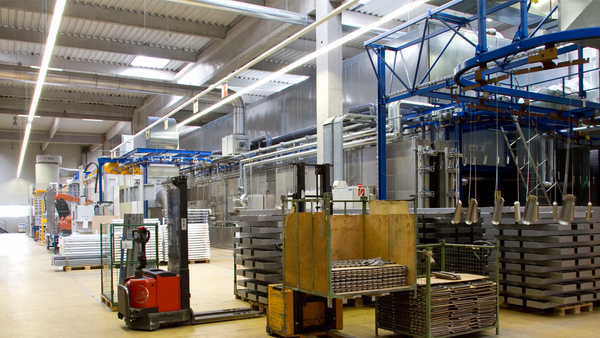 When it comes to planning the lighting system for large industrial premises or warehouses, economy and efficiency play a major role. A light management system, which includes daylight, automatically regulates the lighting level and controls usage or application-specific illumination, thereby making a substantial contribution to energy saving. Motion and presence sensors are a fast and reliable medium for increasing the cost-efficiency of a lighting system.
RIDI offers a broad range of potential applications, with the RIDI LINIA continuous lighting system in particular, but hall spotlights, industrial luminaires and strip lights also make an important contribution here.
Particularly with the RIDI LINIA light band, RIDI has a wide range of applications in this area. However, hall illumination, industrial lighting and lighting strips also play a crucial role. The VLPG-F device carriers for RIDI LINIA were developed specially for use in demanding industrial environments. In order to counter the adverse ambient temperatures, the LEDs are given a protective coating, and the seals are made of an oil-resistant material.
Additionally, RIDI offers a solution for the food-processing industry with the RIDI LINIA FLAT device carrier, which conforms to German food law (HACCP [Hazard Analysis Critical Control Points]).
RIDI industrial solutions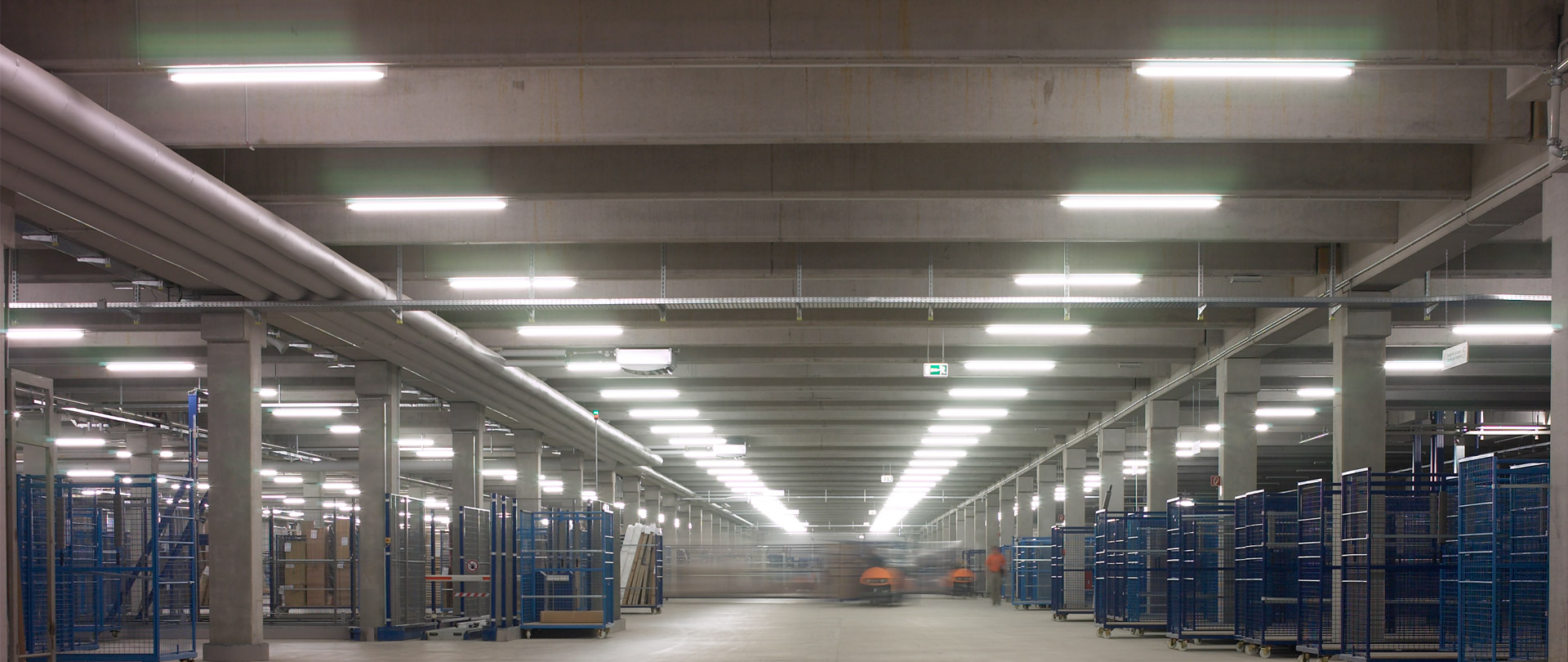 This object is already on the Wish list