Sport is an important aspect of the health and well-being of todays' society. From school sports, club sports, fitness studios or individual sport and performance sports to public sporting events, everyone is involved in their own way. Light for sport is not only important to being able to pursue the sport in question safely, but also to providing good visual conditions for all forms of use. Sports halls are often described as multi-purpose halls.
Schools, clubs and other organisers use the halls for a diverse range of sports. But even pure sports halls have to be illuminated in such a way that team sports, individual sports and large sporting events involving spectators are free of glare and shadows, and that the horizontal and vertical requirements are adapted to the lighting levels of the sport in question. At the same time, the light must create a pleasant atmosphere, which calls for good colour reproduction.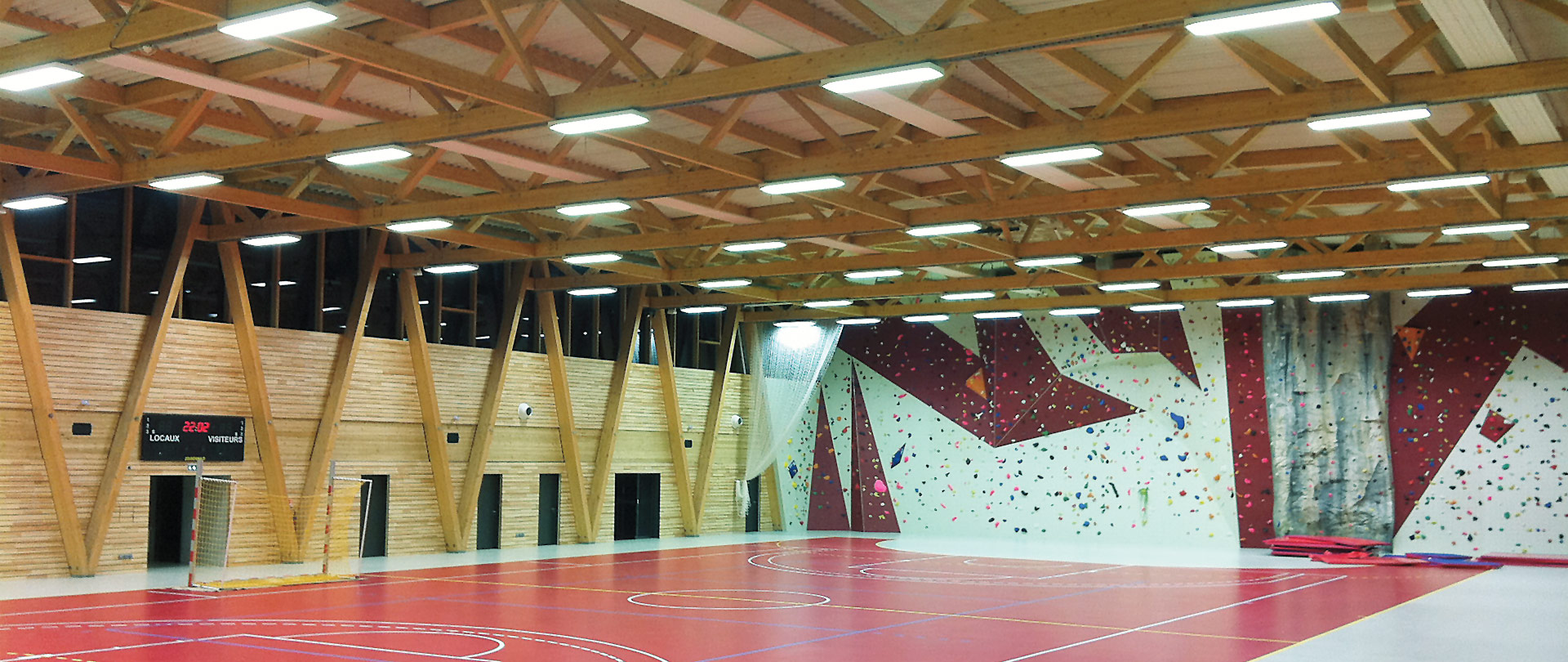 RIDI luminaires for sport venues and multi purpose halls
RIDI has a broad range of luminaires for indoor sport. Sports hall lighting has a long tradition at RIDI. Ball-impact resistant luminaires for tennis halls or other ball sports, for example, were developed at a very early stage. Special optical controllers are used to also satisfy the higher mechanical and lighting requirements.
In sports halls with spectator areas, the lighting must also be suitable for cameras and television. Light direction and colour reproduction are crucial here. And the intensity and uniformity of the illumination must be matched to both the sport and to the recording technology.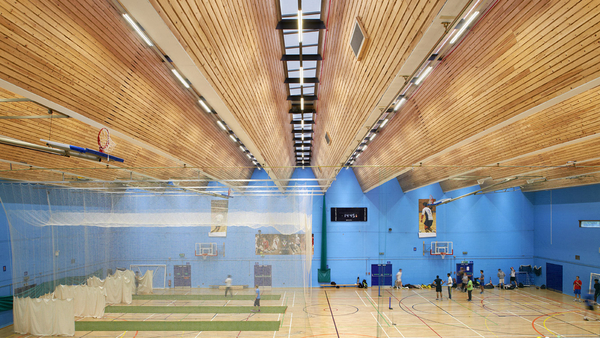 RIDI lighting solutions for sport illumination
Other lighting solutions from RIDI especially for sport halls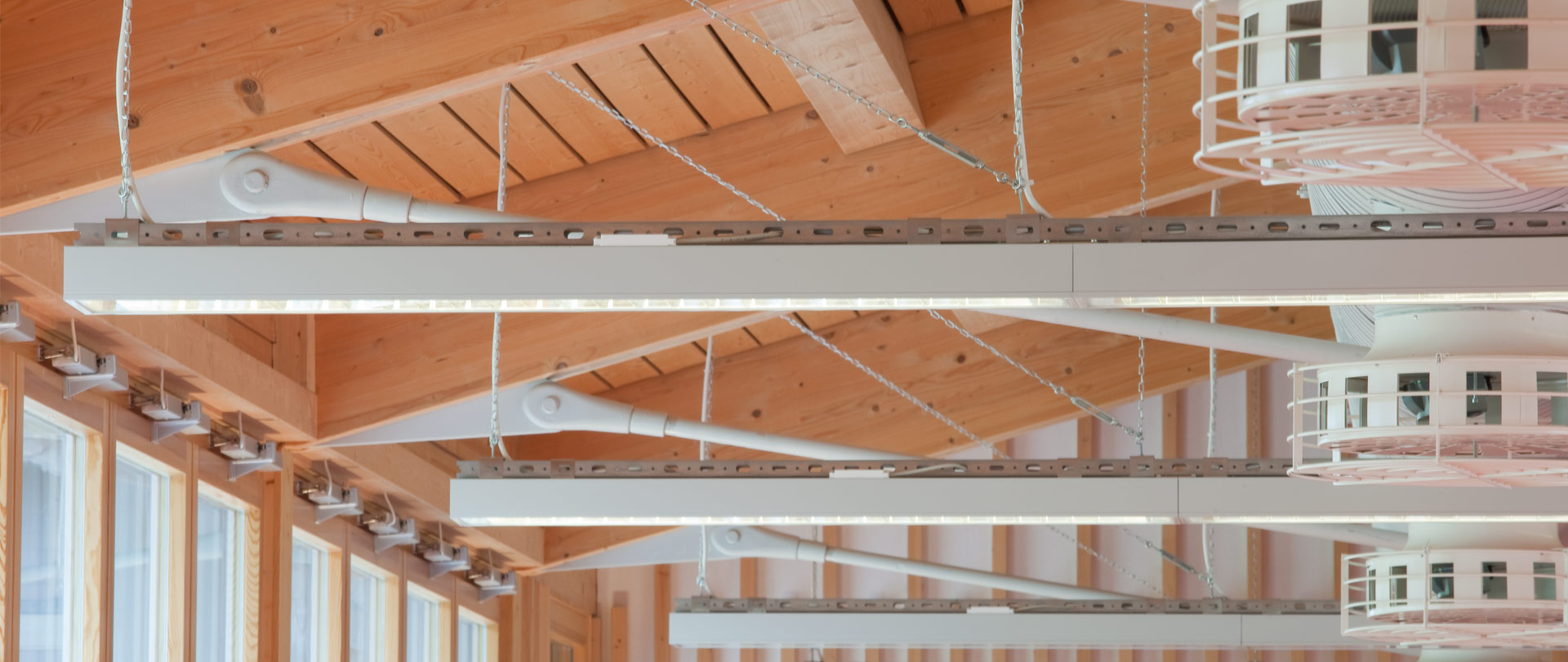 References from the sport sector
Recommended products from the sport sector
The SHL surface-mounted luminaire for sports halls is a closed single luminaire, hence very robust, insensitive to soiling and ball-resistant
SHL / SHLA
The ESHL recessed luminaire for sports halls is a closed single luminaire, hence very robust, insensitive to soiling and ball-resistant
ESHL
RIDI EBR sports hall luminaires are especially stable and hence ball-resistant, suitable for all ceiling systems and all sports activities
EBR T
This object is already on the Wish list